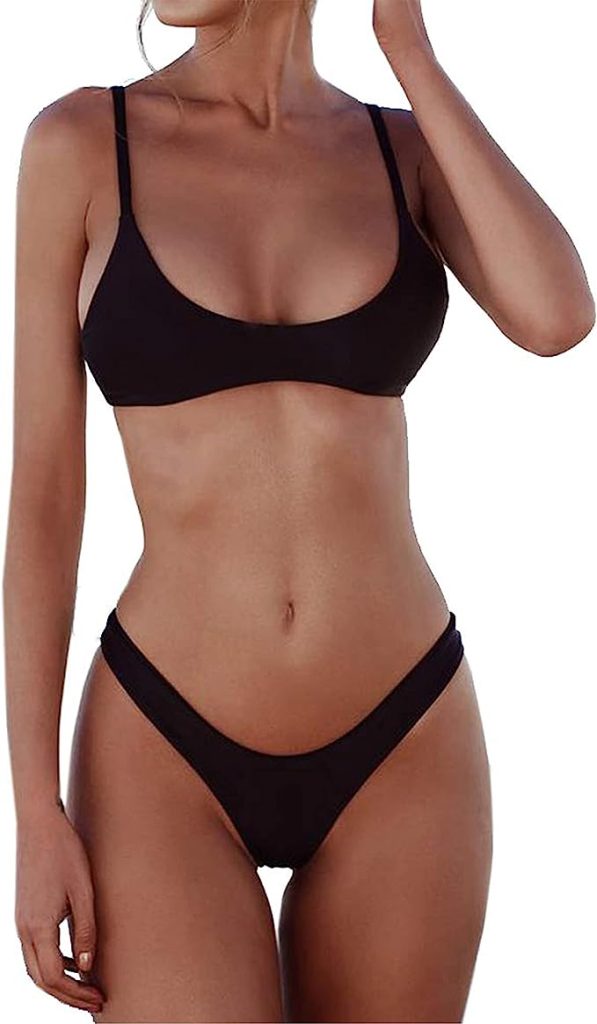 When it comes to summer, there's nothing quite like hitting the beach and embracing your inner beach babe. And what better way to do that than by staying up-to-date with the hottest swimwear trends? In this article, we'll dive into four key points that will help you unleash your inner beach babe and rock the latest swimwear styles.
Embrace the Power of Prints:
Prints are undoubtedly one of the hottest swimwear trends this season, with a wide range of options to choose from. From tropical florals to bold animal prints, embracing patterns is a surefire way to make a statement on the beach and unleash your inner beach babe.
The beauty of prints lies in their ability to instantly elevate your beach look. The vibrant colors and eye-catching designs create a visual impact that catches the attention of those around you. Whether you prefer a subtle print or a bolder one, incorporating prints into your swimwear allows you to showcase your unique style and stand out from the crowd.
One way to embrace the power of prints is to opt for a monokini with a striking pattern. Monokinis are a great choice as they offer the coverage of a one-piece swimsuit while still allowing you to show a hint of skin. A monokini with a bold tropical print, for example, instantly transports you to a paradise-like setting, exuding a sense of confidence and glamour.
Show Some Skin with Cutouts:
If you're looking to add a touch of allure to your swimwear, opt for styles with strategic cutouts. Cutout swimsuits and bikinis are all the rage this season, offering a modern twist to traditional beachwear. From side cutouts that accentuate your curves to front cutouts that create a peek-a-boo effect, these styles allow you to show some skin in a tasteful and stylish way. Unleash your inner beach babe by embracing this trend, and watch heads turn as you confidently rock your cutout swimwear.
Dive into Retro Vibes:
Retro-inspired swimwear is making a major comeback, and it's no wonder why. High-waisted bottoms, underwire tops, and vintage silhouettes are all the rage among beach babes this season. Channel your inner pin-up girl with a high-waisted bikini that accentuates your waist and offers a timeless appeal. Pair it with a bandeau top or a halter neck for a touch of retro charm. Embracing the retro vibes not only adds a touch of sophistication to your beach style but also allows you to unleash your inner beach babe with a nod to the past.
Dare to Bare with Minimalist Styles:
Sometimes, less is more, and minimalist swimwear styles are here to prove it. Minimalist designs that focus on clean lines and simple silhouettes are a popular choice among beach babes who want to make a statement with understated elegance. Opt for a sleek one-piece swimsuit with a plunging neckline or a minimalist bikini with sleek straps. These styles allow you to showcase your natural beauty and confidence, without the need for excessive frills or embellishments. Unleash your inner beach babe with minimalist swimwear that lets your natural allure shine through.
In conclusion, unleashing your inner beach babe is all about embracing the hottest swimwear trends that empower and inspire you. Whether it's through vibrant prints, strategic cutouts, retro vibes, or minimalist styles, each trend allows you to express your unique style and confidence. So, this summer, make a splash and unleash your inner beach babe with the hottest swimwear trends. Remember, the beach is your runway, and your swimwear is your statement piece. Embrace it, own it, and let your inner beach babe shine through.