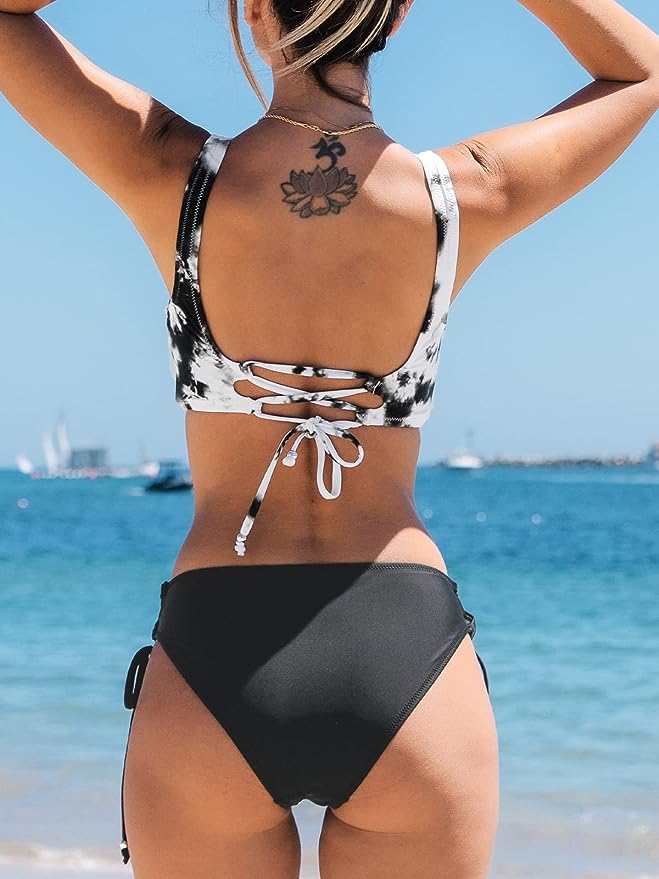 When it comes to poolside fashion, there is no denying the importance of swimwear. The right swimwear can transform an ordinary day by the pool into a head-turning affair. Whether you prefer classic silhouettes or bold and trendy designs, there are swimwear styles that are guaranteed to make heads turn. In this article, we will explore four key swimwear styles that will elevate your poolside look to perfection.
Classic Elegance with a Twist:
For those who appreciate timeless elegance with a modern twist, classic swimwear styles are the way to go. Think sophisticated one-piece swimsuits with unexpected details that make a statement. Look for swimsuits with plunging necklines, criss-cross back designs, or cutouts that tastefully show a hint of skin. These unique elements add a touch of allure to the classic silhouette, creating a look that is both refined and eye-catching. Opt for solid colors like black or navy for a sophisticated vibe, or choose a bold jewel tone to make a statement.
Playful Retro Vibes:
Retro-inspired swimwear has experienced a resurgence in popularity in recent years, and it's easy to see why. These styles harken back to a time when swimwear was both playful and flirty, evoking a sense of nostalgia that is perfect for turning heads by the pool. To embrace this trend, look for high-waisted bikini bottoms that accentuate your curves and create a flattering silhouette. The high-waisted design not only adds a touch of retro charm but also provides extra coverage and support.
Pair your high-waisted bottoms with a matching or contrasting bikini top to complete the retro-inspired look. Opt for tops with halter necklines or sweetheart cuts to further enhance the vintage aesthetic. The combination of high-waisted bottoms and a retro-inspired top creates a stylish and fun ensemble that is sure to make heads turn.
Bold and Trendy Prints:
If you're someone who loves to stay ahead of the fashion curve, bold and trendy prints are the way to go. From vibrant tropical prints to abstract patterns, these eye-catching prints are sure to make heads turn by the pool. Look for bikinis or one-piece swimsuits featuring unique prints and bold color combinations. Animal prints, geometric designs, and abstract art-inspired patterns are all popular choices. Embrace your personal style and be fearless in your swimwear choices. Pair your bold print swimwear with simple and minimalistic accessories to let the print shine and be the focal point of your poolside ensemble.
Effortlessly Chic Minimalism:
Sometimes, less is more when it comes to making a statement. Effortlessly chic minimalistic swimwear styles are perfect for those who appreciate simplicity and understated elegance. Look for sleek and streamlined one-piece swimsuits or bikinis in neutral colors such as white, beige, or pastel shades. The focus here is on clean lines and impeccable fit. Minimalist swimwear is all about embracing simplicity and allowing your natural beauty to shine through. Pair your minimalistic swimwear with delicate gold or silver accessories for an added touch of sophistication.
In conclusion, poolside perfection is easily achieved with the right swimwear styles. Whether you prefer classic elegance with a twist, playful retro vibes, bold and trendy prints, or effortlessly chic minimalism, there is a style that will make heads turn by the pool. The key is to choose swimwear that reflects your personal style and makes you feel confident. So, the next time you hit the pool, embrace these swimwear styles and get ready to make a splash with your impeccable poolside fashion.